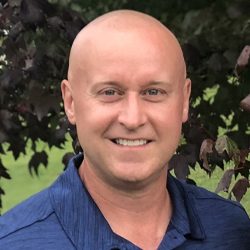 Chiropractor Jason Hesselberg D.C.
Dr. Jason Hesselberg is a licensed Chiropractor serving the Ann Arbor / Ypsilanti community.
Whatever Dr. Hesselberg does, he is honest, positive and enthusiastic in his approach. This energy applied to chiropractic makes its future very bright. A native of Wisconsin, Dr. Hesselberg received his secondary education in Iowa.
He then went on to grad school to receive his chiropractic training at Palmer College of Chiropractic in Davenport, Iowa, graduating in 1998. Soon after graduating, he and his family relocated to Ann Arbor and decided to start his own practice to continue helping the community. His patients have nicknamed him "Dr. H." He constantly strives to improve and update his knowledge in the field of chiropractic, and has completed extensive post-graduate study in Nutrition, Weight Loss and in the treatment and rehabilitation of whiplash, headaches, neck and low back pain. A firm believer in every individuals incredible healing power of the body when it is working correctly, Dr. Hesselberg is a true doctor for the people. Dr. Hesselberg is able to help you to accelerate and/or maintain your journey on the road to good health.
Chiropractor Will Kelly D.C.
Dr. Will Kelly is a licensed Chiropractor serving the Ann Arbor / Ypsilanti community. Dr. Will Kelly was born in Newfoundland, Canada. He completed his undergraduate studies at the University of Newfoundland before earning his Doctor of Chiropractic Degree from the most prestigious chiropractic college in the world, Palmer Chiropractic College.
Dr. Kelly uses a whole body spinal treatment method. This approach to wellness means looking for underlying causes of dis-ease called Subluxation, which may or may not be causing symptoms at the time. Making whatever adjustments that would optimize the conditions and restore normal function of the body helps the patient get back their health.
OFFICE HOURS
---
Monday
9:00am - 12:30pm
2:00pm - 6:00pm
---
Tuesday
9:00am - 12:30pm
2:00pm - 5:30pm
---
Wednesday
9:00am - 12:30pm
2:00pm - 6:00pm
---
Thursday
9:00am - 12:30pm
2:00pm - 5:30pm
---
Friday
12:00pm - 3:00pm
---
Saturday
9:00am - 12:00pm